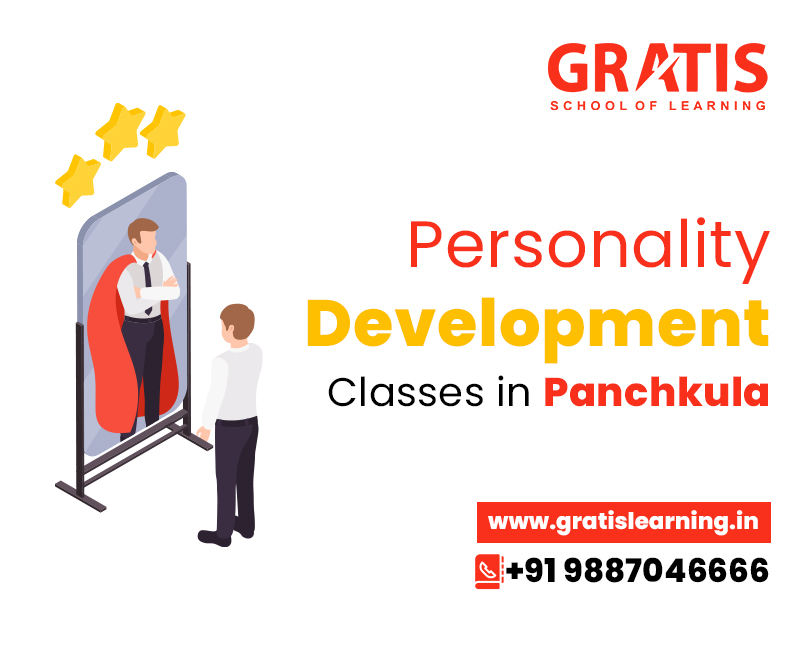 Personality Development Course
For students who fear speaking fluent English or lose confidence while confronting a huge crowd, Gratis facilitates a phenomenal interactive environment to build their personality and boost their perfection.
The smile on your face and the spark in your eyes enhance your inner and assist your outer self. Although there are numerous points you need to keep in mind, the foremost thing you must adopt is being polite to everyone. Your way of talking, treating people matters a lot in your career realm, and it is equally important to behave well with the people around you.
"Hone your personality and build your path without hindrance or hesitation."
Here at Gratis, our highly-qualified trainers put effort into bringing out the best in you.
An individual's personal growth inculcates positive qualities to being punctual, flexible, friendly, and eager to work and help others.
"First impression is the last impression," the perfect saying leaves a more significant impact on the other person for a long time. You will be judged based on your way of talking, attitude, and body language. So, before you step in for an interview, make sure you create a profound impression on the people you perceive.
"Build a good attitude within you" a positive attitude boosts belief in you and creates a better studying and working environment. When you try to see the good in other people, you build a better version for yourself.
"Reducing Stress and Conflicts," there might be a lot of burdens while working or studying or doing some important stuff. Still, it is equally important to stay calm and perform to establish a peaceful surrounding.
Carefully designed and revised course plan as per the latest industry standards
Highly experienced faculty of the golden record
Classroom and Practical coaching
Short batches for individual attention
Pocket-friendly fee structure
1) Personal grooming:
Our courses will allow you to find your true capabilities. We help you learn your strengths and weaknesses and work on your positive traits while dealing with your weaknesses.
2) Etiquette and Sense of dressing:
The appearance and mannerisms matter a lot. With our guidance, you will be able to coordinate the balance between intelligent body language and basic etiquette. Thorough knowledge of dress sense is also covered to improve your sense of style.
3) Communication skills:
We follow through with an interactive discussion session with students to promote their social skills. We carry out classroom training and practical coaching for maximum learning excellency.
4) Enrich Your Personal Development in Professional Coaching! :
Interview preparation
Presentation skills
Impressive public speaking
Proper planning and Time Management skills
Effective communication
Spoken English fluency for better command
BOOK A FREE DEMO CLASS TODAY!
For further queries contact: +91 9887046666